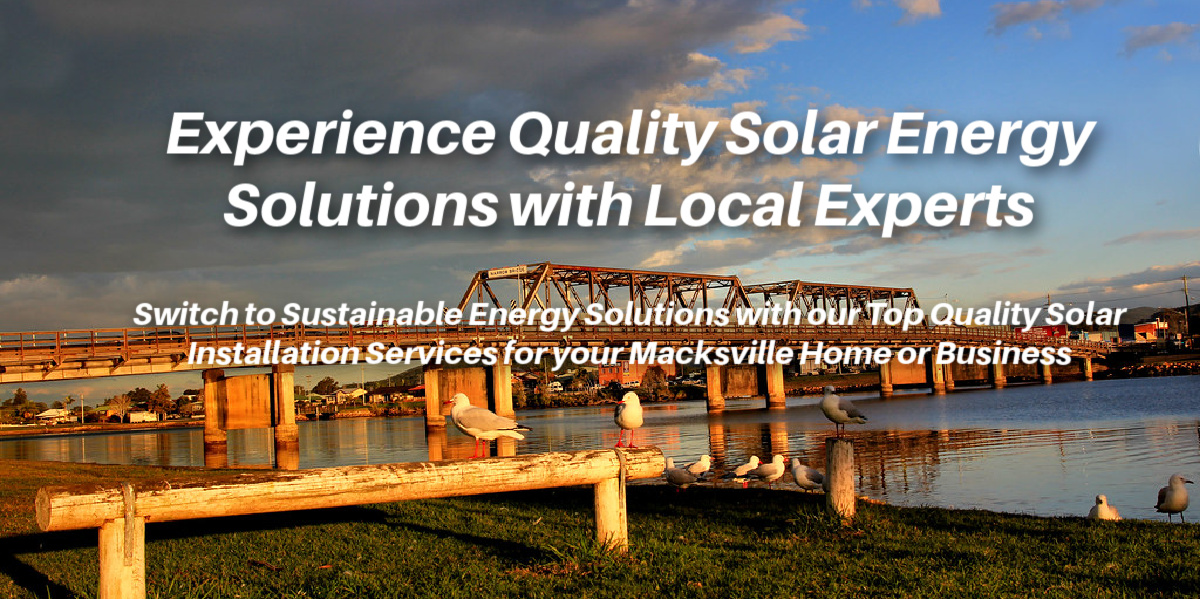 G&A Martin Solar and Electrical Are Your Macksville Solar Experts
Here at G&A Martin Solar, our team of highly skilled technicians are ready to serve you. We have combined our years of experience and qualifications with the latest technology to deliver efficient and effective solar installations and maintenance. As neighbours as well as your local solar experts, we take pride in equipping your home or business with top-of-the-line solar systems.
Starting from the initial consultation to the final installation, we're with you every step of the way. Once your system is up and running, you'll begin to notice the savings on your energy bills almost immediately. Furthermore, you'll also be actively reducing your carbon footprint, making a tangible contribution to a cleaner environment.
Even though grid connect solar is a major step towards reducing your energy consumption, you should not overlook other ways to reduce your electricity bill. Some examples of these are power factor correction, timers on equipment, e.g. refrigeration, air conditioning, energy efficient lighting and sensors on lighting
With us, you're not just installing solar panels; you're investing in a greener, more sustainable future. Together, let's harness the power of the sun!
Make an appointment with our solar consultant to look at ways in which you can reduce energy consumption.
Mavksville Solar Solutions
What we do at G&A Martin Solar, is to make sure we've tailored our complete Solar System solutions specifically for you to reap the benefits of cost savings, reduced carbon footprint, and enhanced property value.
As we set up your solar system, whether on your home or business in Macksville, you'll begin to feel the relief that comes with energy independence. And should you ever encounter any issues, rest assured our customer service is second to none. We'll promptly and efficiently resolve any hiccups to ensure your solar journey is as smooth as possible.
When you're ready to take it a step further and integrate battery storage, we've got you covered. Powering your home or business during a grid outage becomes a breeze with our easy-to-add solar storage solutions.
All of our Solar Panels and Inverters come with the seal of approval from the Clean Energy Council, so you can rest easy. This ensures you're investing in systems that not only align with, but exceed, the top-quality Australian standards.
Having proudly served as your trusted solar energy experts for over 30 years, we are more than a company – we are your partners in the journey to a sustainable future.
Better Solar Solutions.  Better Savings.    Better Warranty.
Our solar panels are made of high-quality materials and are designed to withstand harsh Australian weather conditions – all backed by the industry's most comprehensive warranty.
Our team of experienced professionals will handle every aspect of the installation process, ensuring that your solar panels are installed correctly and efficiently.
Our solar energy installation is the perfect solution for anyone looking to save money and reduce their carbon footprint  and increase the value of their property.
As the local experts in Macksville, we provide the highest quality solar panel installation, service and repairs, including:
Why Choose G&A Martin Solar and Electrical for your Macksville Solar Installation?
Because YOU come first with us!
we place your satisfaction and safety above everything else.
Our team keeps you informed at every step. We handle all the permits, inspections, and interconnections so you can sit back and relax.
Our CEC Accredited Licensed Solar Electrician team conducts all work. No outsourcing, no surprises.
We offer the highest quality solar panels in the market, and guess what? Local experts install and service them, bringing the perfect blend of local understanding and expertise to your doorstep.
Don't just take our word for it! We have hundreds of happy clients!